HDMA GeoViewer for Nepal Earthquake Disaster Response and Assistance
Free and open web app to track real-time messages, pictures, and locations from social media (Twitter) for disaster response and assistance efforts.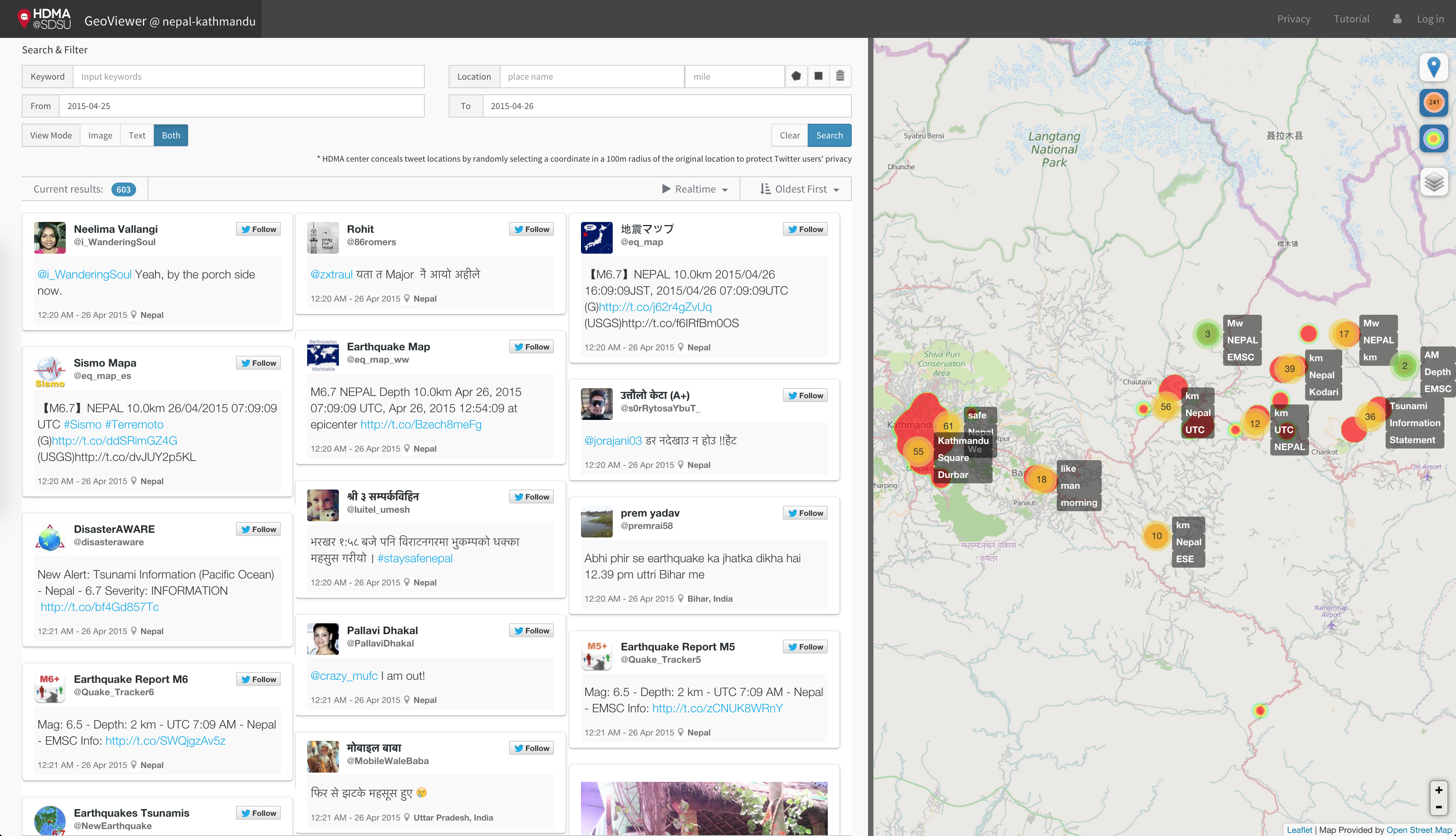 http://vision.sdsu.edu/ec2/geoviewer/nepal-kathmandu#
The Center for Human Dynamics in the Mobile Age (HDMA) at San Diego State University developed a web-based social media mapping application, called "GeoViewer", which can visualize the location-based social media (Twitter) in various cities and locations. This tool has collected real-time location-based tweets in Nepal and nearby areas since April 25, 2015. Users can search for the most recent tweets or historical tweets (since 4/25) by using keywords, spatial boundaries, or time. The mapping functions include hot spots, cluster maps, two base maps (OpenStreetMap and ESRI Satellite imagery layers) with adjustable transparency settings.
The GeoViewer [Geo-targeted Event Observation (GEO) Viewer] has been developed mainly by Dr. Calvin Jung (Chief Data Scientist at HDMA center) with the founding support from National Science Foundation (Award# 1416509 and #1028177), San Diego State University, and the collaboration with the County of San Diego, Office of Emergency Services (contact: Robert Barreras). Please use the GeoViewer and give us feedback about how to improve the tool for the future disaster response and assistance.