Geo-targeted Event Observation Viewer
http://vision.sdsu.edu/hdma/geoviewer/sanDiego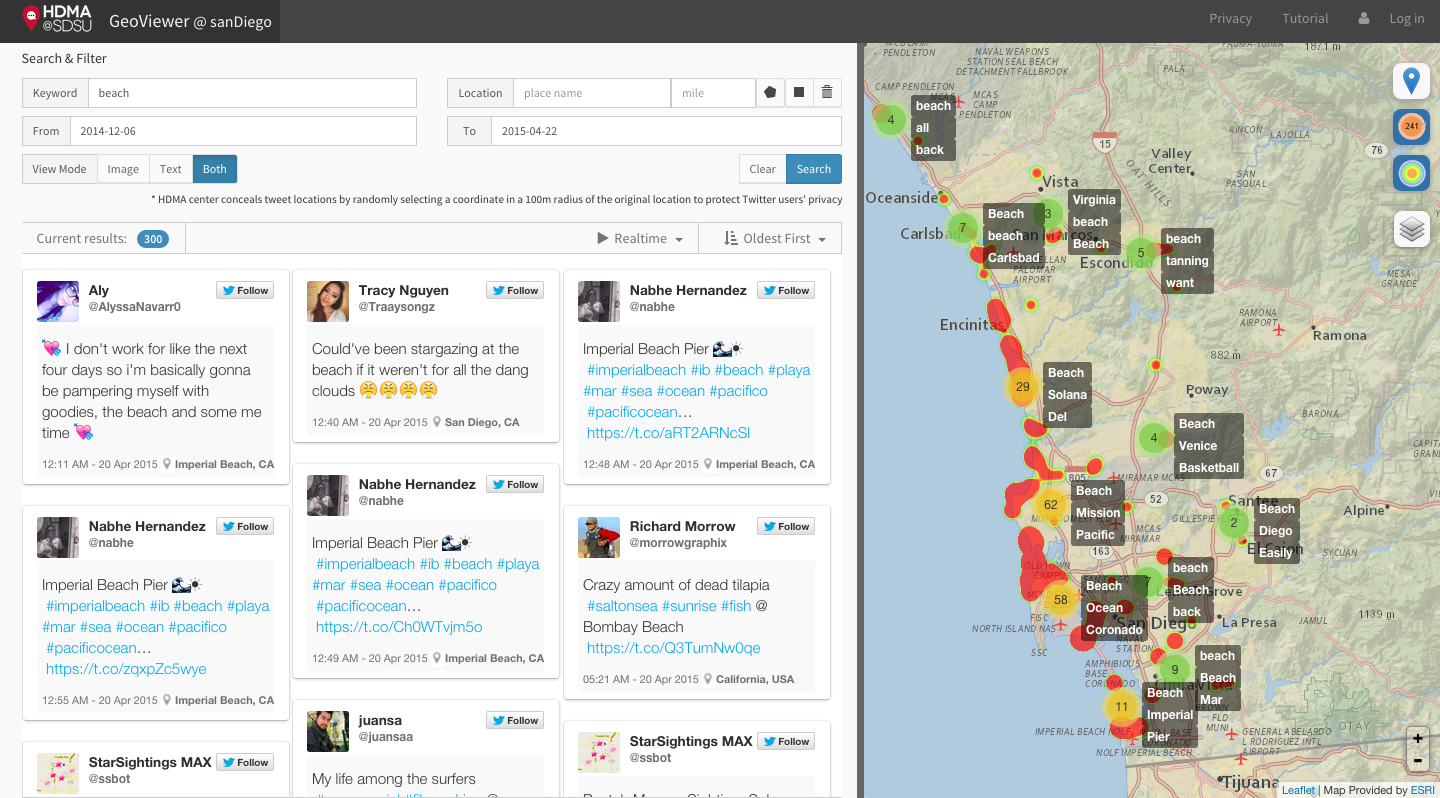 GeoViewer is a Web-based mapping application which provides the general public a window to see the ground truth of a topic and its changes in social media. It features:
(1) mapping historical and real-time social media data.
(2) providing easy-to-use geospatial functions, such as hotpost and cluster layers.
(3) collecting multimedia sources, such as pictures and videos.
We hope the GeoViewer can be applied into emergency responses, such as wildfire, to monitor real-time social media data to pre-warn related authorities and to decrease any losses and damages.
New GeoViewer Showcases:
If you are interested in learning more about the tools created by the Center for HDMA, subscribe to our YouTube channel for tutorials and demos.